Marko Modic
Lost (Overlooked) Beauty
Written by: Slavojka Akrapovič
Photos: Marko Modic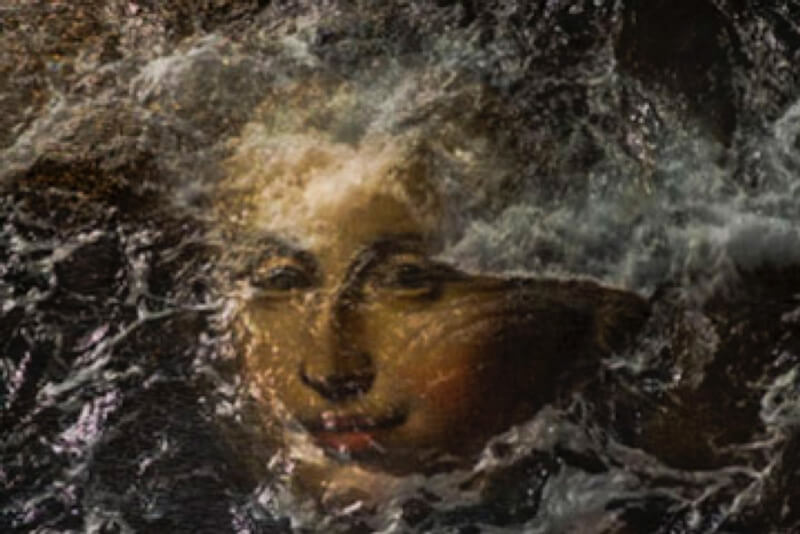 Marko Modic uses the camera as his main medium of creative expression. Everyday walks, landscapes or motifs of places near and far, where he often travels, make up the field of his typically explorative approach. His photos are created without a camera stand, artificial light or Photoshop, which he considers abuse of photography. They become even more vivid with the RGB colour model, even though before that the artist had used the analogue technique and taken slides for years.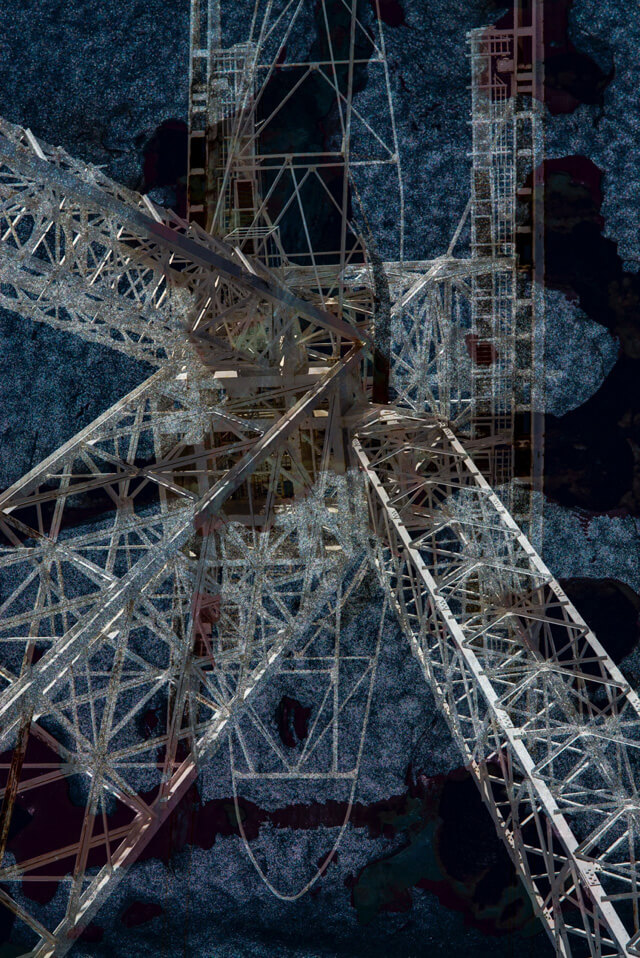 Whenever I spent hours going through and selecting his photos, I would dream of colourful scenes at night. I don't remember the specific stories behind it, only the pleasant and satisfying feeling I experienced the next day.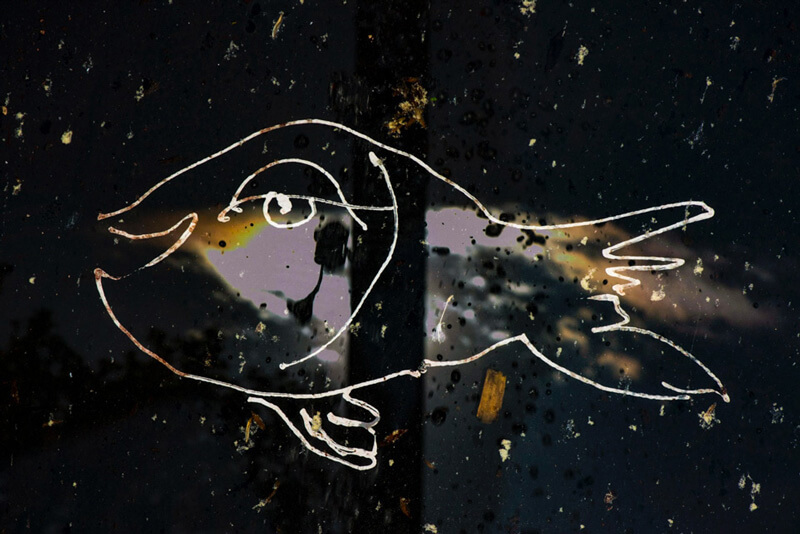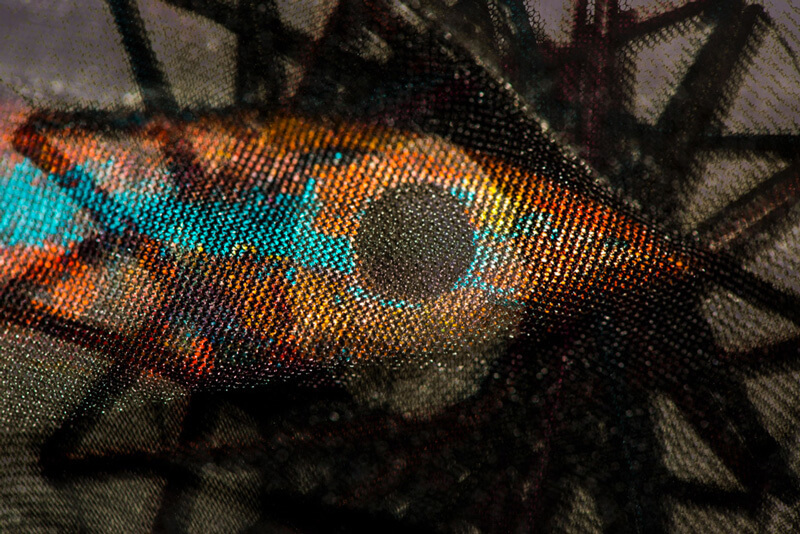 It seems like Modic is exploring nothing, or merely depicting beauty, which for him comprises everything around us: we just have to see it. He looks through the camera lens, sometimes from a multiple-layer perspective through his photomontages. This is how his abstract motifs are created, even though they are completely realistic and photographed. In their softness, they create gradations, patterns, shining colours, or sharp contrasts and shapes that attract attention and imagination in an intriguing way.
Modic does not look at objects, but sees their special features, explores the form, seeking an ideal composition, usually perpendicular to the motif. With his technique, he approaches the object, cuts it out, and distances it, so to speak, from its usual meaning. Abstract photographs depict both what is realistic and what is unimaginable and unseen. Modic does not seek to show the meaning of a selected motif and when asked what is in the photo, he mysteriously avoids answering. Hence, the viewers have to find the symbolic meanings and illogical explanations on their own. A view through his lens draws us into the mystery and magic of the world.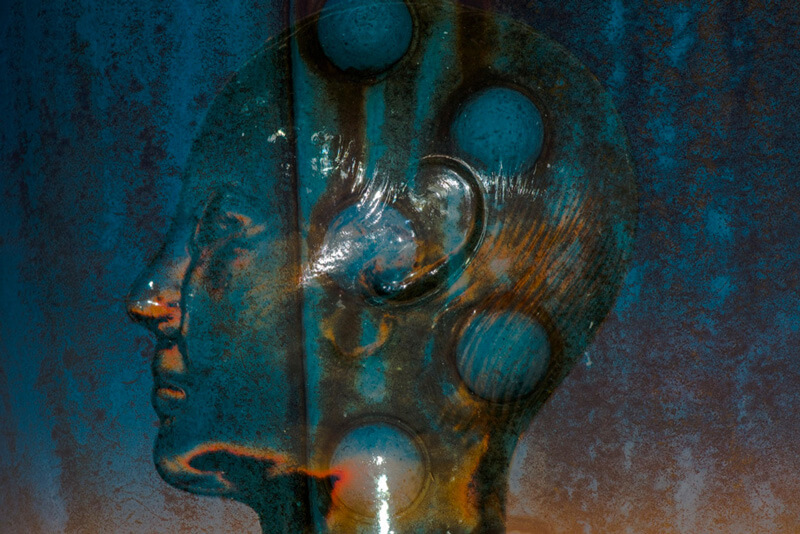 Modic is not just a photographer, he is a scientist and a magician.

Here, there seems to be no objective external reality, just visual metaphors that suck us into worlds we don't know but feel deeply connected to. There is nothing ordinary about what you see. / Joey Skaggs /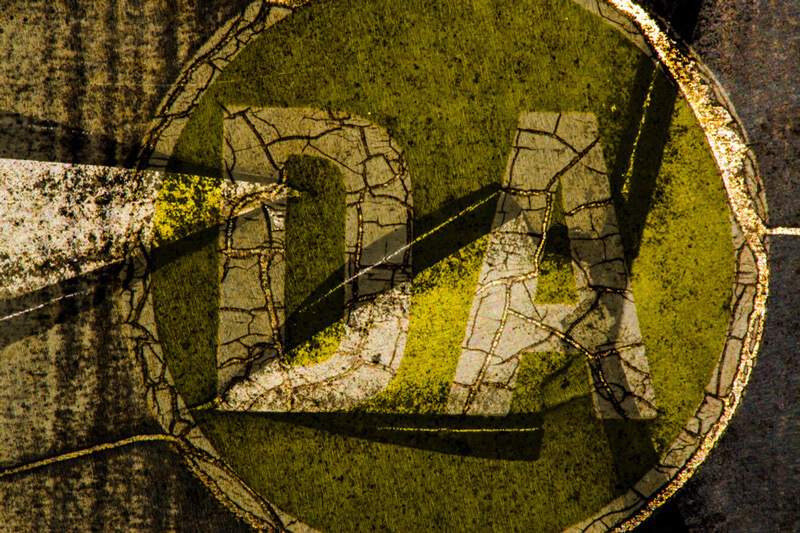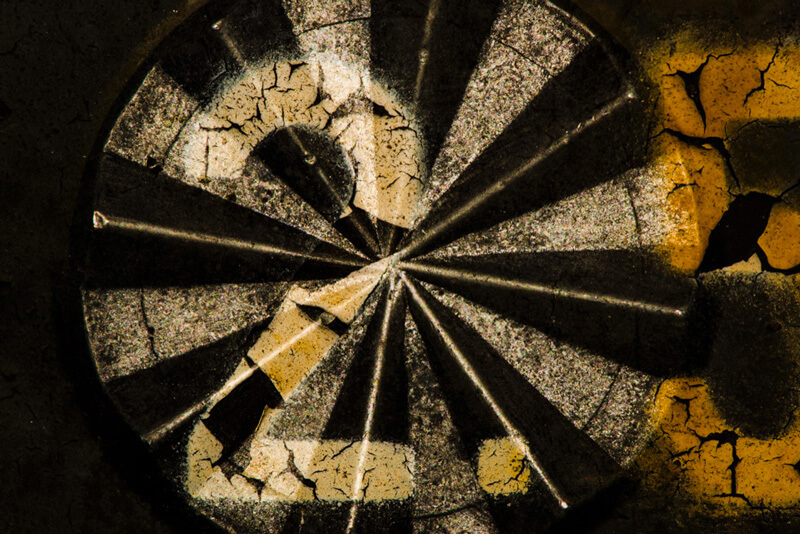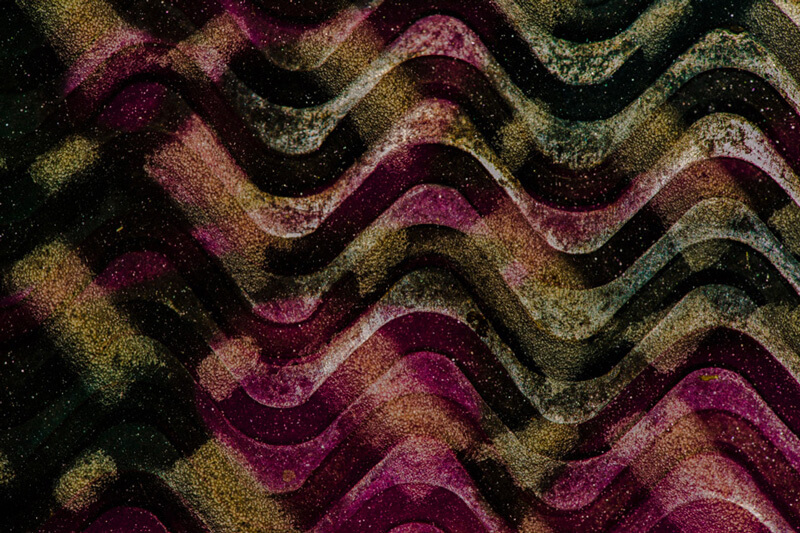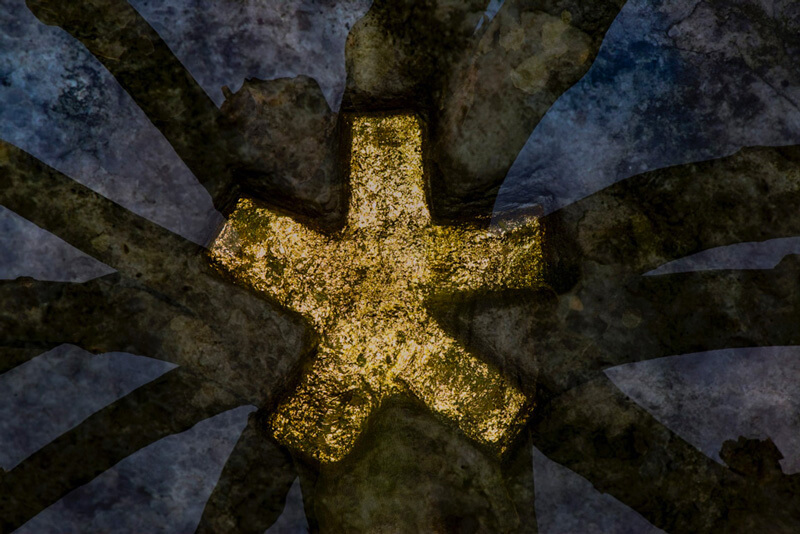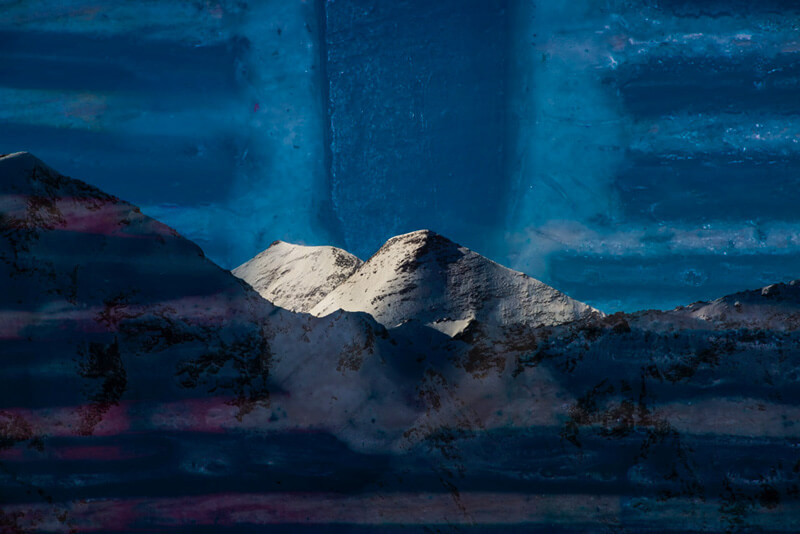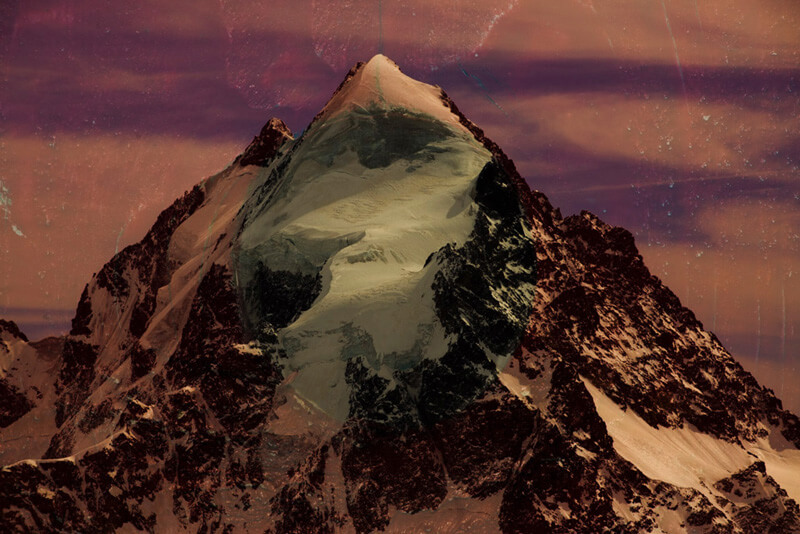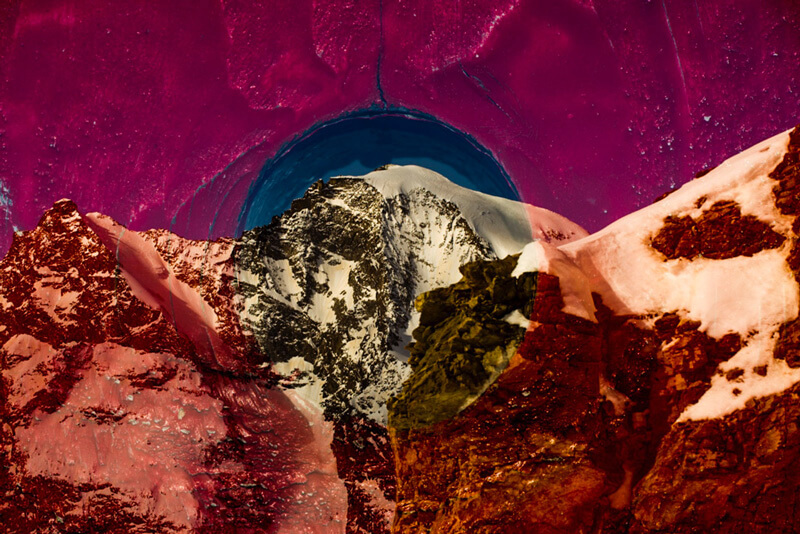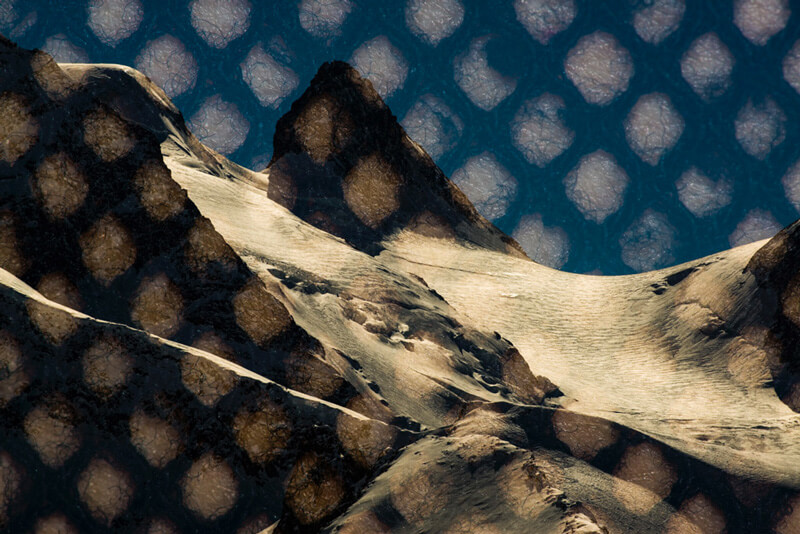 As he says himself, his goal is that by presenting his own viewpoint he also sparks alchemy in the viewer. He only takes a photo when something catches his eye and the object "seen" is perceived by his brain. That is when he clicks the camera button. He doesn't select a photo from a series of photos taken in a specific session. He doesn't work that way. What is important to him is that what he sees matches his internal impressions, and that the photos are in contact with his consciousness and subconsciousness. He knows exactly what effect the photo will have. Before that, he creates a perfect composition of the motif to refine the cropped detail. As well as he can. Otherwise he would not be able to show his photos to others. Modic takes pictures of random objects, items that were thrown away that he randomly finds and picks up off the ground, lichens on rocks, or chewing gum stuck on the pavement, which may be the most typical everyday scenes. An exception in his body of work may be the photomontages of mountains, especially the configuration of the highest peaks, for which Modic has the utmost respect. He loves backcountry skiing in pristine nature in his own special, extreme way. He has developed a special photographic approach by creating photomontages that he furnishes with titles, which form part of his creative process. However, he usually does not give titles to individual photos.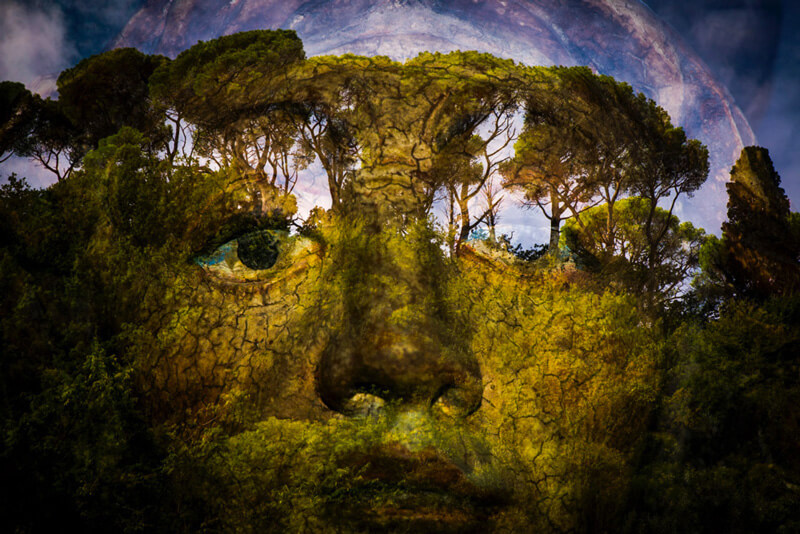 "Hence his claim that for him, photomontage is not about manipulation or experimenting, but about insight developed before taking a shot, which remains the basic paradigm of his photomontage process . . . . He carries the digital photo he takes – and saves on a selected medium and at the same time also in his visual memory – with him, stored in both places, on all his following journeys, until he sees a motif that will complete some previous photo (often taken a long time ago) . . . . This is how his photomontage is created" (Marija Skočir, the exhibition The Fifth Element / Peti element)

Marko Modic is driven by a persistent creative force. He continuously creates photos, photomontages, collages, drawings, and paintings, and plays with word combinations.

"I take photos, therefore I paint" (Marko Modic, manuscipt, 2010). As many critics and curators believe, as well as all of us who admire his enormous oeuvre, Modic perceives a photo as a painting.

In 2014, Susan Zadeh, the founder of the Eyemazing magazine, included two of Modic's photomontages in her comprehensive selection of world photography featuring forty-two artists, the common denominator of which was contemporary surrealism.

Since 1984, Modic has held a number of solo and group exhibitions in Slovenia and abroad (Europe and North and South America), and has released several independent publications, such as A Fish Book: Galapagos, Alluminations, Unseen, Oyster Doubt, and The Fifth Element.