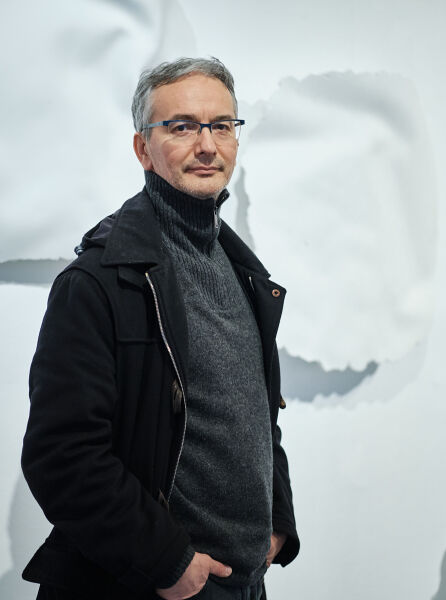 Predrag Todorović, born in Drvar in 1966.
He graduated in Fine Arts, elective course Painting, from the Faculty of Teacher Education in Rijeka in 1990.
From 2000 to 2006 he worked as a professor at the School of Applied Arts in Rijeka. In 2003/2004 he volunteered as the president of the Croatian Association of Artists (HDLU) Rijeka. As a senior art associate, he taught painting at the Academy of Applied Arts in Rijeka in 2009/2010. Since 2022, he has been an external associate at the Painting Department of the Academy of Fine Arts in Zagreb. So far, he has exhibited at over fifty solo exhibitions and numerous collective, juried and selected exhibitions in Croatia and abroad.
In curatorial selections in the country and abroad, his works represented the contemporary Croatian art scene and were exhibited in Italy, France, Germany, Austria, Finland, Hungary, Bosnia and Herzegovina, Macedonia and Egypt. His works are part of the collections of the Museum of Modern and Contemporary Art (MMSU) in Rijeka, Museum of Contemporary Art (MSU) Zagreb and National and University Library (NSK) in Zagreb, as well as in numerous private collections in the country and abroad. He is the recipient of several awards and recognitions, the last of which was awarded in 2022 for all his previous work, by the Adolph and Esther Gottlieb Foundation in New York. He participated in two Artist in Residence programmes, in Cairo in 1997 and in Paris in 2016.
He is a member of the Croatian Association of Independent Artists. He has lived and worked in Zagreb since 2006.